This week's Tutorial Tuesday shows us how to style a top knot on day three or four hair. To get started, you'll need Perfect hair Day™ Dry Shampoo, a comb, elastics, and bobby pins. Tiffany recommends a teasing comb if you have one handy.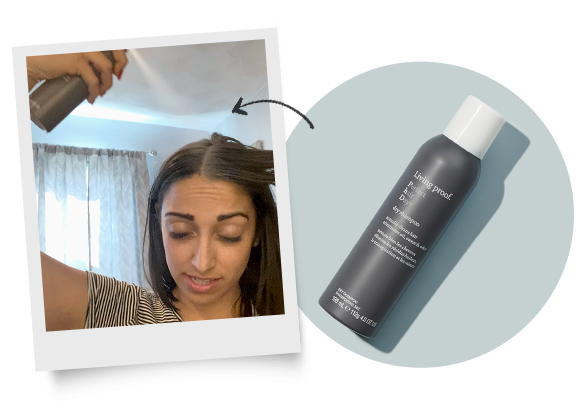 Step 1.
Shake Perfect hair Day™ Dry Shampoo and then spray through sectioned hair. Wait 30 seconds and then gently massage out any excess residue.
Step 2.
Starting at the arches of your eyebrows, draw your fingers up to part a new section. Pull the section up and backcomb to tease hair.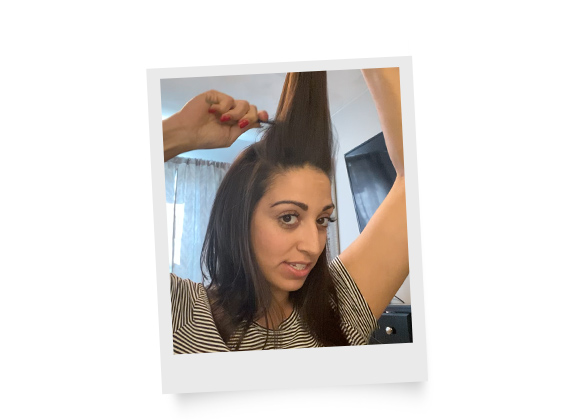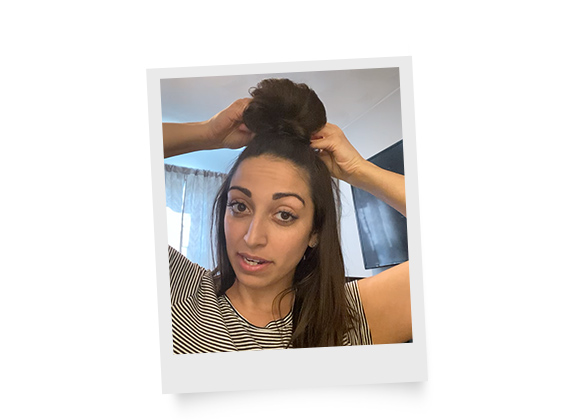 Step 3.
Use an elastic to tie a messy bun with the teased section at the top of your crown. Fan the bun out until you find a shape you like and use bobby pins to secure the ends of the hair down.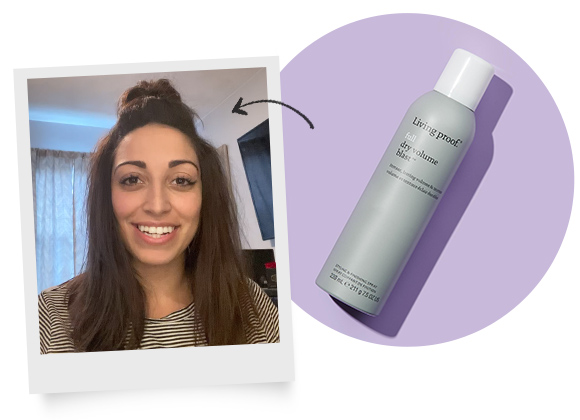 Step 5.
Spray the finished look with Style Lab Flex Hairspray to set the style. Then, shake Full Dry Volume Blast™ and spray hair for added volume and texture.