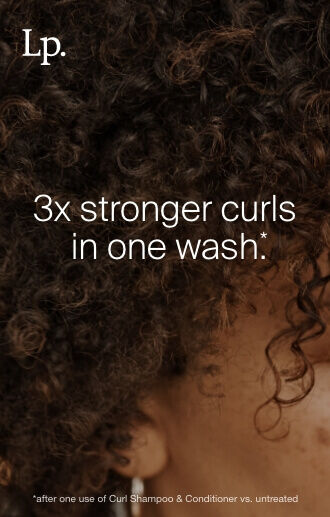 Curly Hair, Now Fuller + Stronger Than Ever
Unleash the full potential of your natural curls with our carefully curated hair products for curly hair. Harness the power of our Curl Definer— featuring the Healthy Curl Complex — to achieve up to 3x stronger curls after a single use of our curl-enhancing shampoo and conditioner.
Our curly hair products — all free of parabens, sulfates, and synthetic ingredients — provide gentle cleansing and deep hydration. The Defining Gel amplifies your natural curl pattern while taming frizz, and the Curl Elongator lengthens and accentuates curls for a more pronounced look.
Explore our versatile curl products for wavy and straight hair, including our Strong + Defined Waves Kit, a complete solution for wavy hair types. By mixing and matching our curl styling products, you can define, moisturize, or boost shine, unveiling healthier, vibrant curls after a single use.