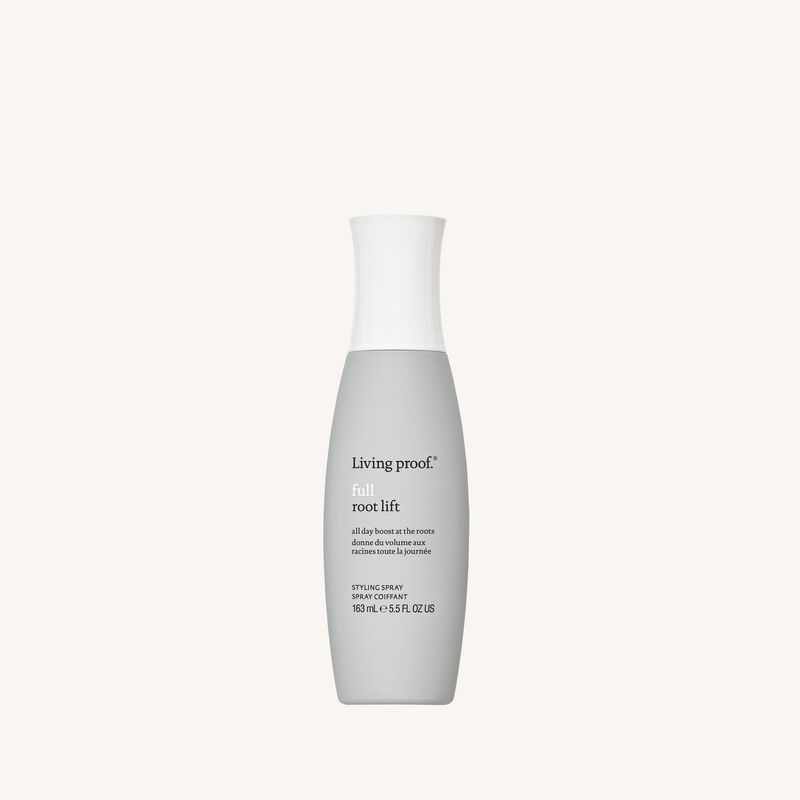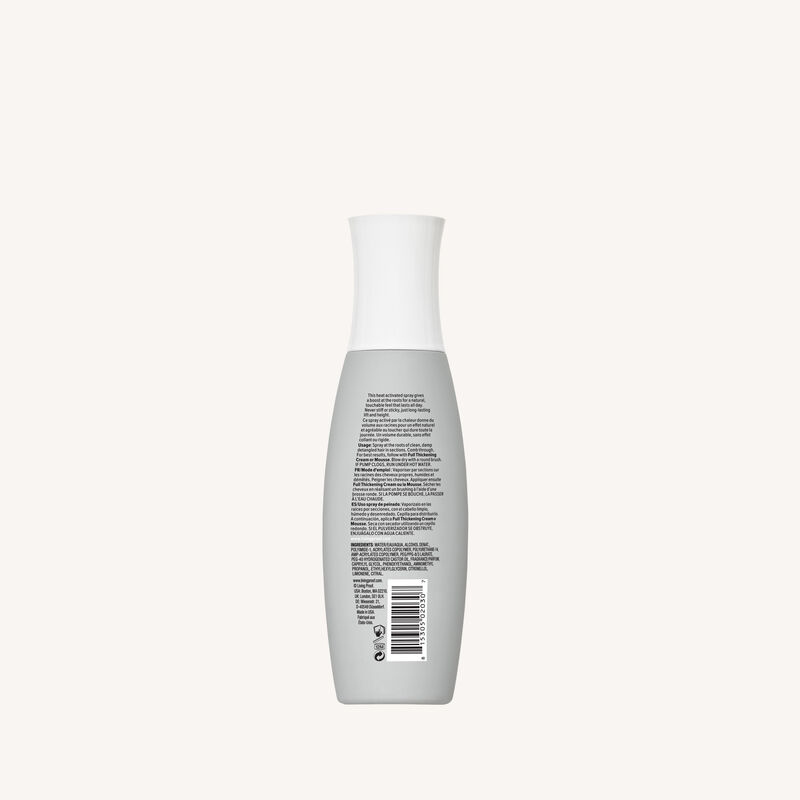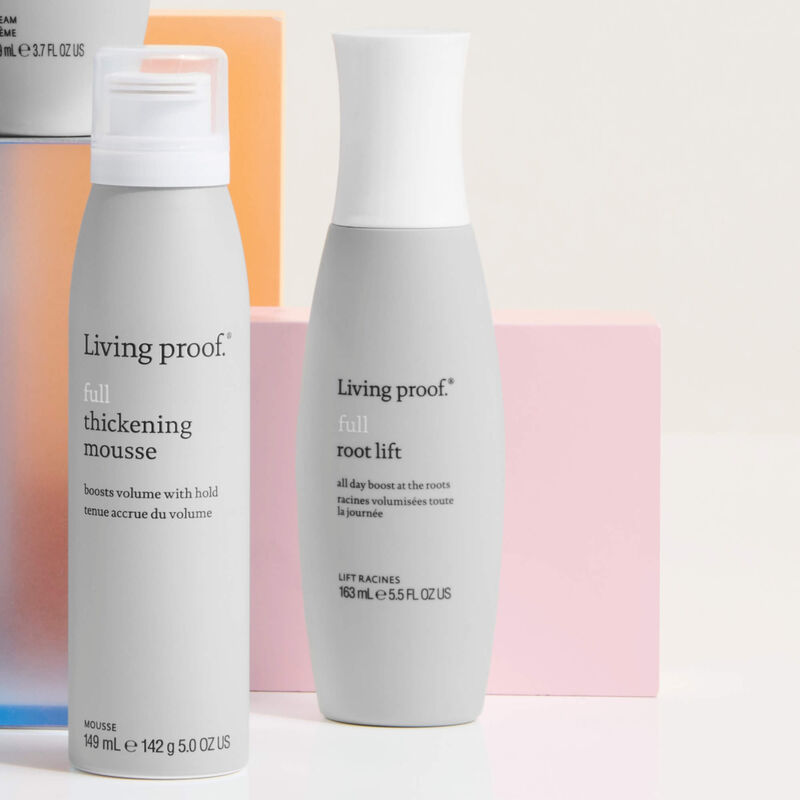 test

test

test

This heat-activated spray delivers a volume boost at the roots for natural, touchable, and targeted body that won't fall flat.
Currently Out of Stock.

Email me when back in.
Please enter a valid email address.
Thanks, we will be in touch when its back in stock.
Key benefits
Provides lift at the roots
Creates natural, touchable styles
Heat protection up to 410°F/210°C
Formulated without
Ingredients
Water/Eau/Aqua, Alcohol Denat., Polyimide-1, Acrylates Copolymer, Polyurethane-14, AMP-Acrylates Copolymer, PEG/PPG-8/3 Laurate, PEG-40 Hydrogenated Castor Oil, Fragrance/Parfum , Caprylyl Glycol, Phenoxyethanol, Aminomethyl Propanol, Ethylhexylglycerin, Citronellol, Limonene, Citral
Living Proof is dedicated to maintaining the accuracy of the ingredient lists on this website. However, because ingredients are subject to change, we cannot guarantee that these lists are complete, up-to-date and/or error-free. For an accurate listing of ingredients in each product, please refer to your product packaging.
Highlighted ingredients.
Resin Blend - a perfectly balanced blend of four resins to deliver lift at the root while maintaining a natural, touchable feel
Brushable emollient - keeps the product pliable while styling, allowing you to create lift at the root without the struggle
Heat protection - protects hair against thermal damage while heat styling
Step One
Shampoo
This gentle yet effective shampoo thoroughly cleanses hair, priming it for maximum fullness by removing residue and buildup.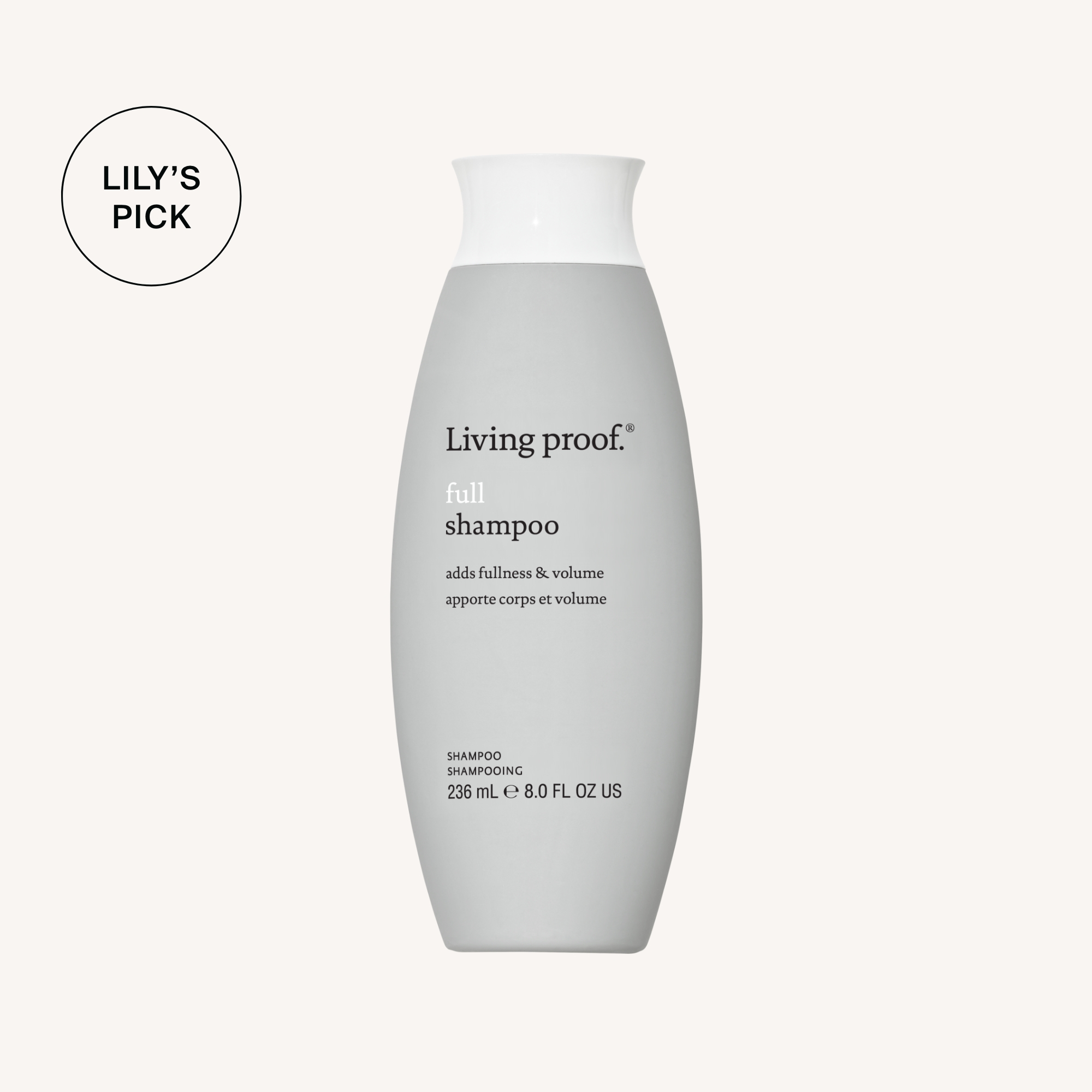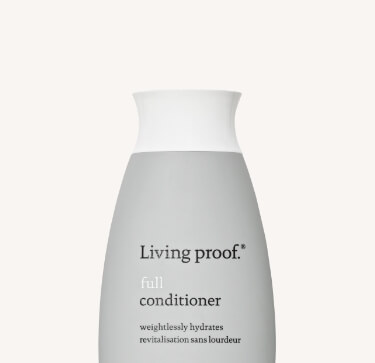 Step Two
Condition
This detangling conditioner adds softness and shine—without the extra weight—for hair that looks like it's naturally fuller.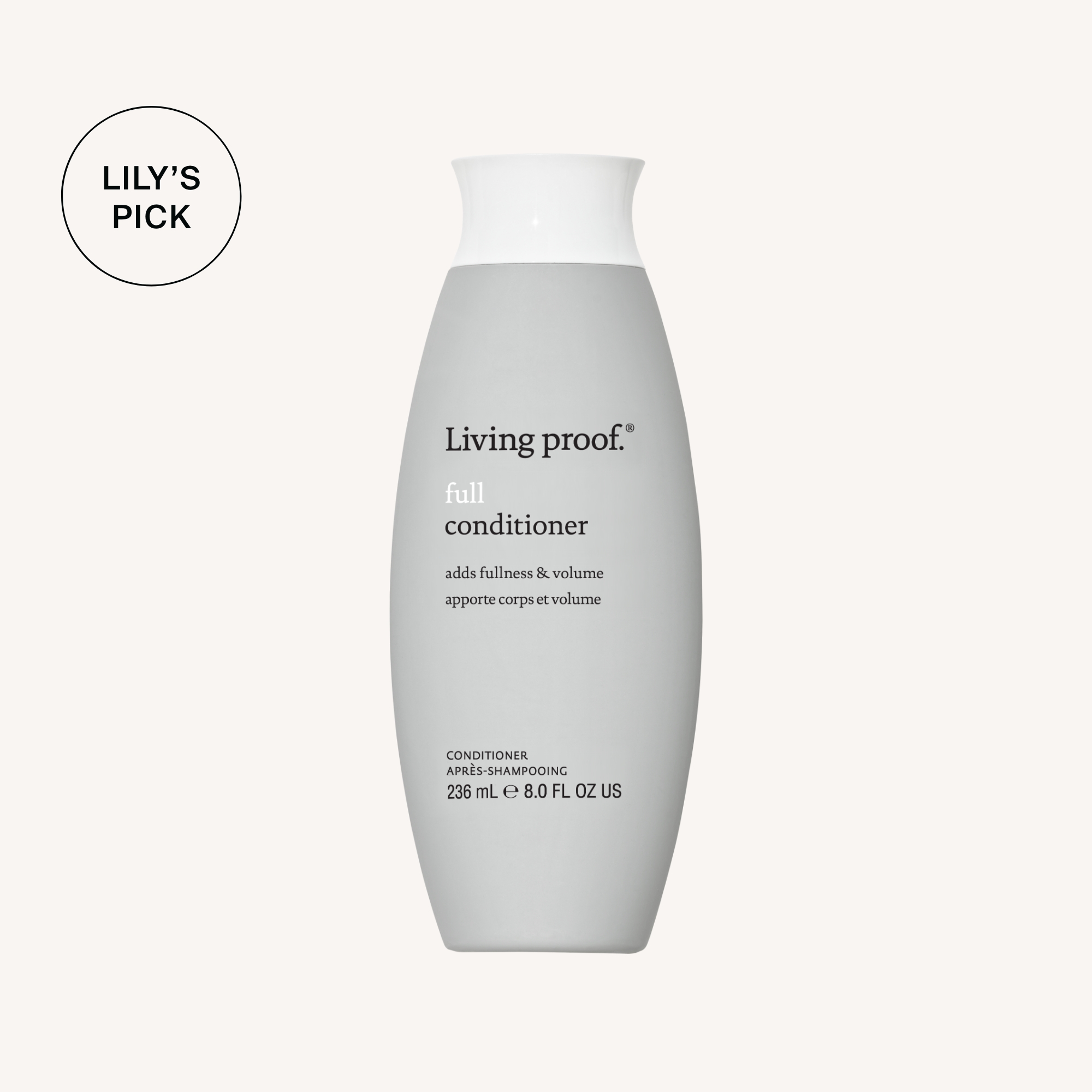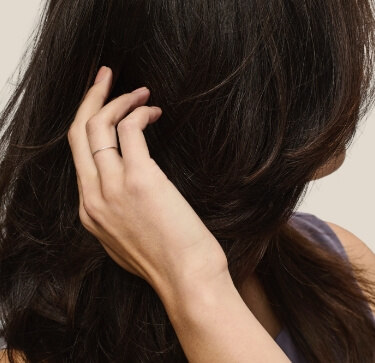 Step Three
Style
This lightweight cream has just a hint of conditioning to leave hair feeling softer and looking naturally fuller.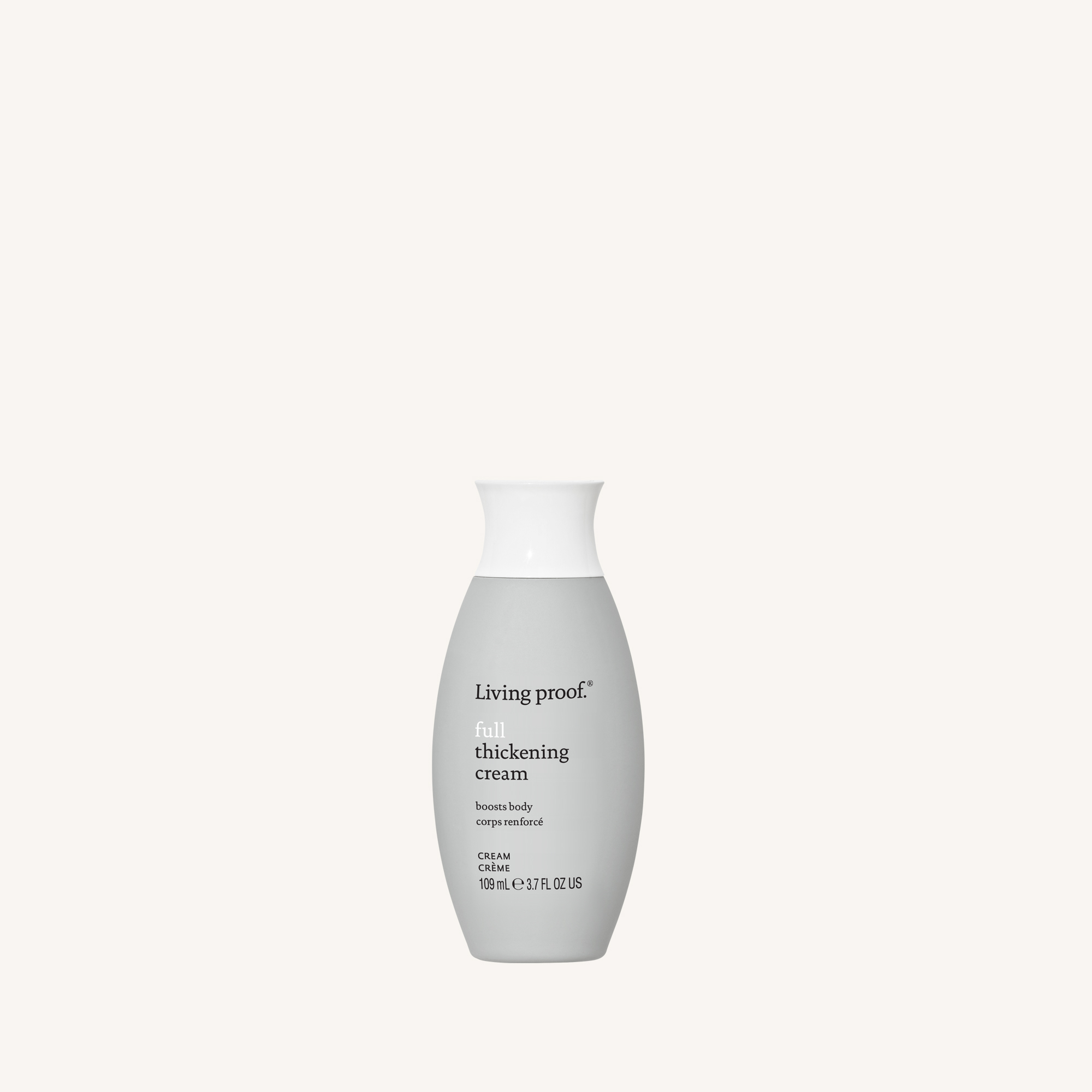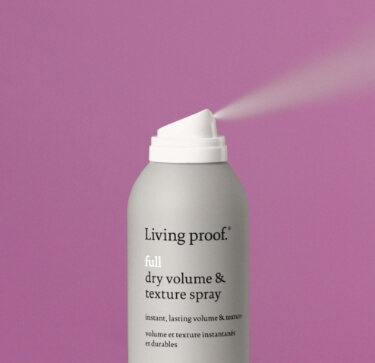 Step Four
Style
A versatile spray that turns up the volume or texture on different styles for an imperfectly perfect lived-in look and feel.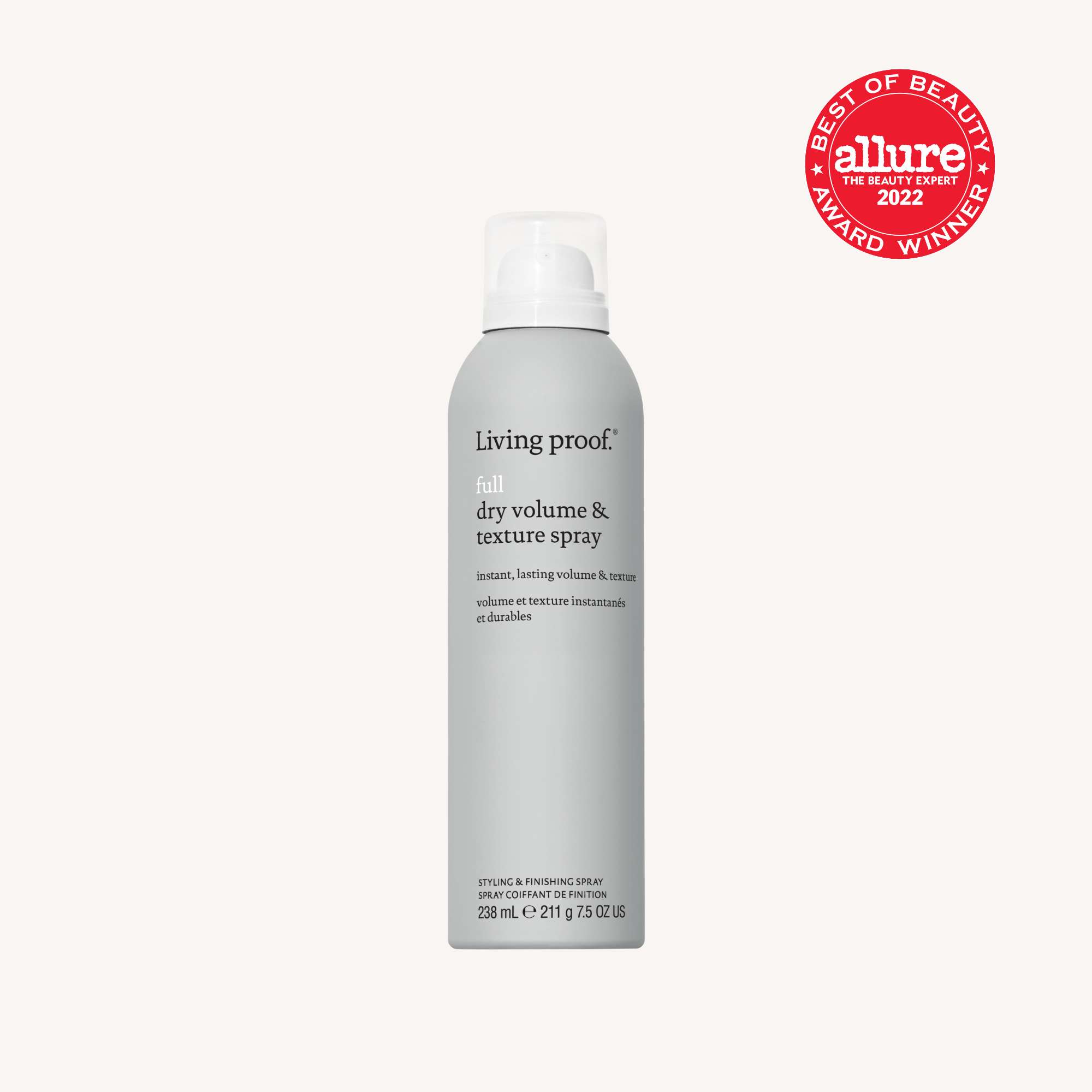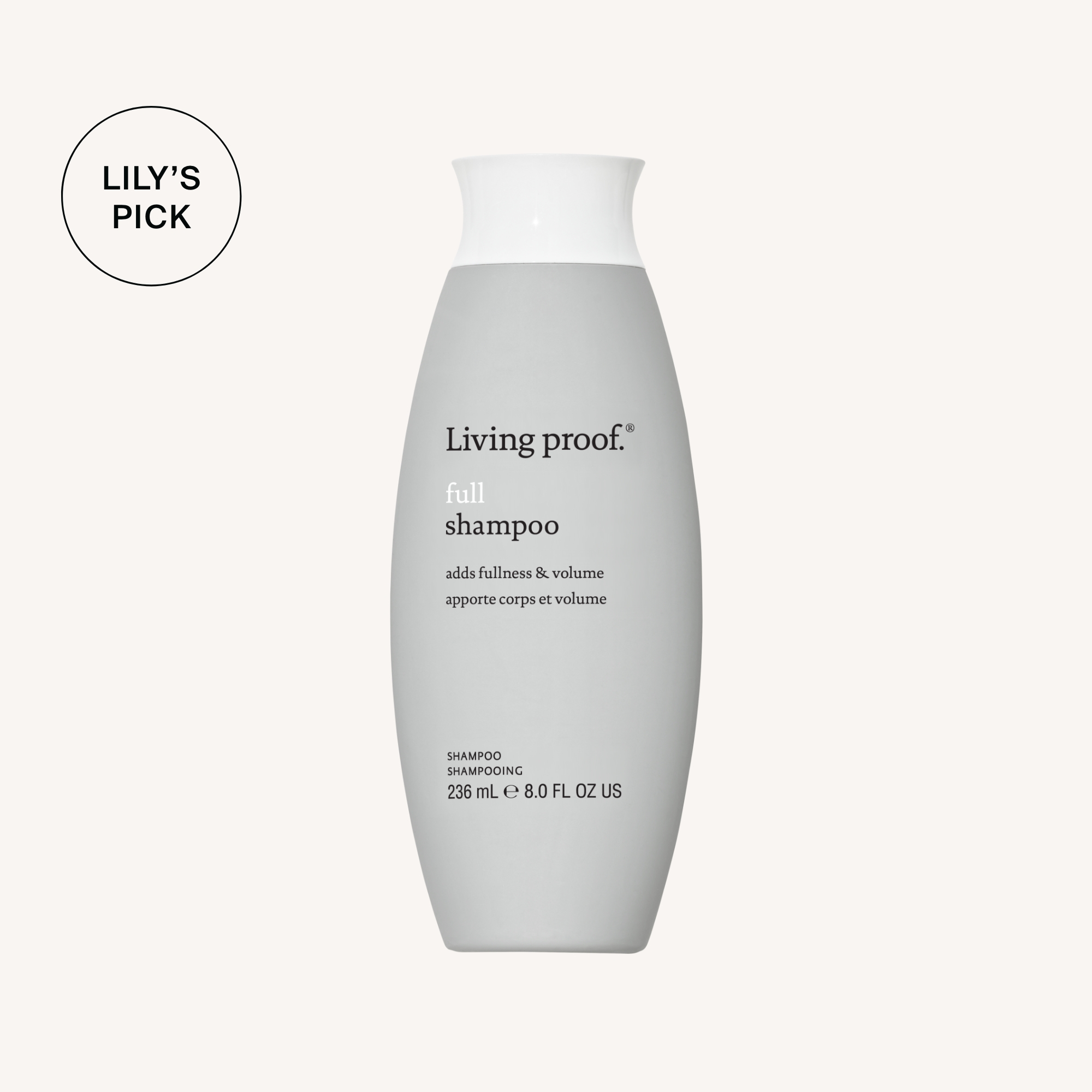 Shampoo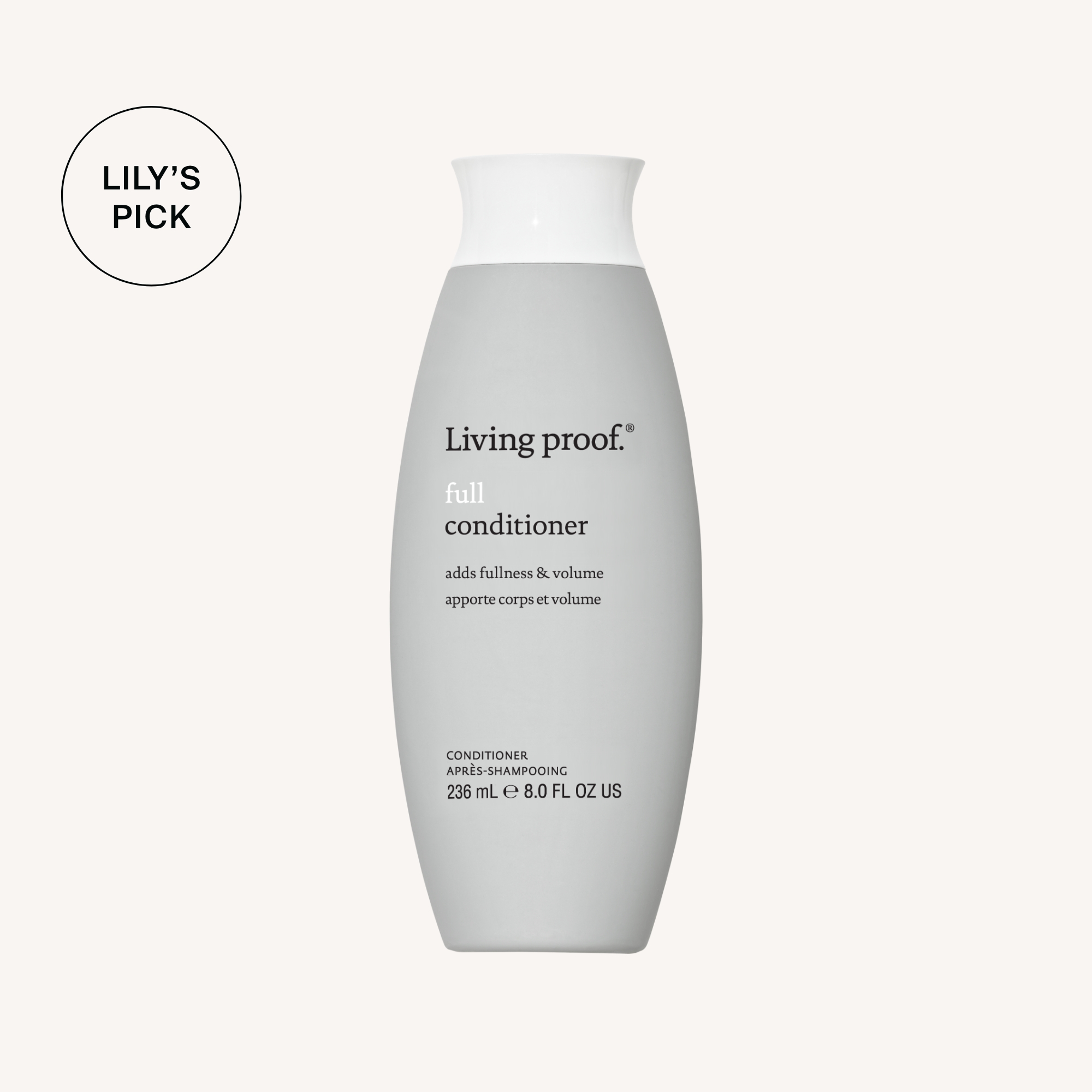 Conditioner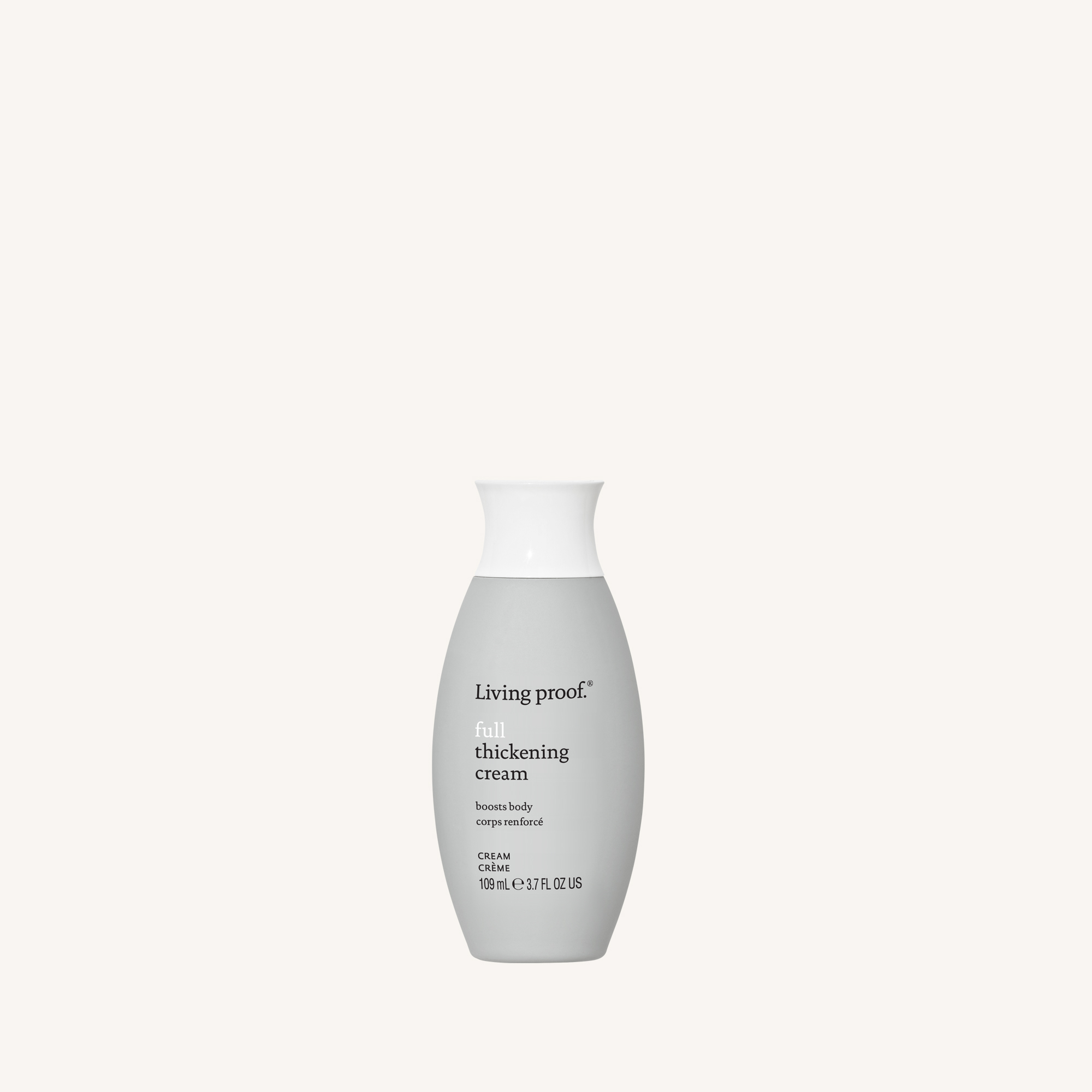 Thickening Cream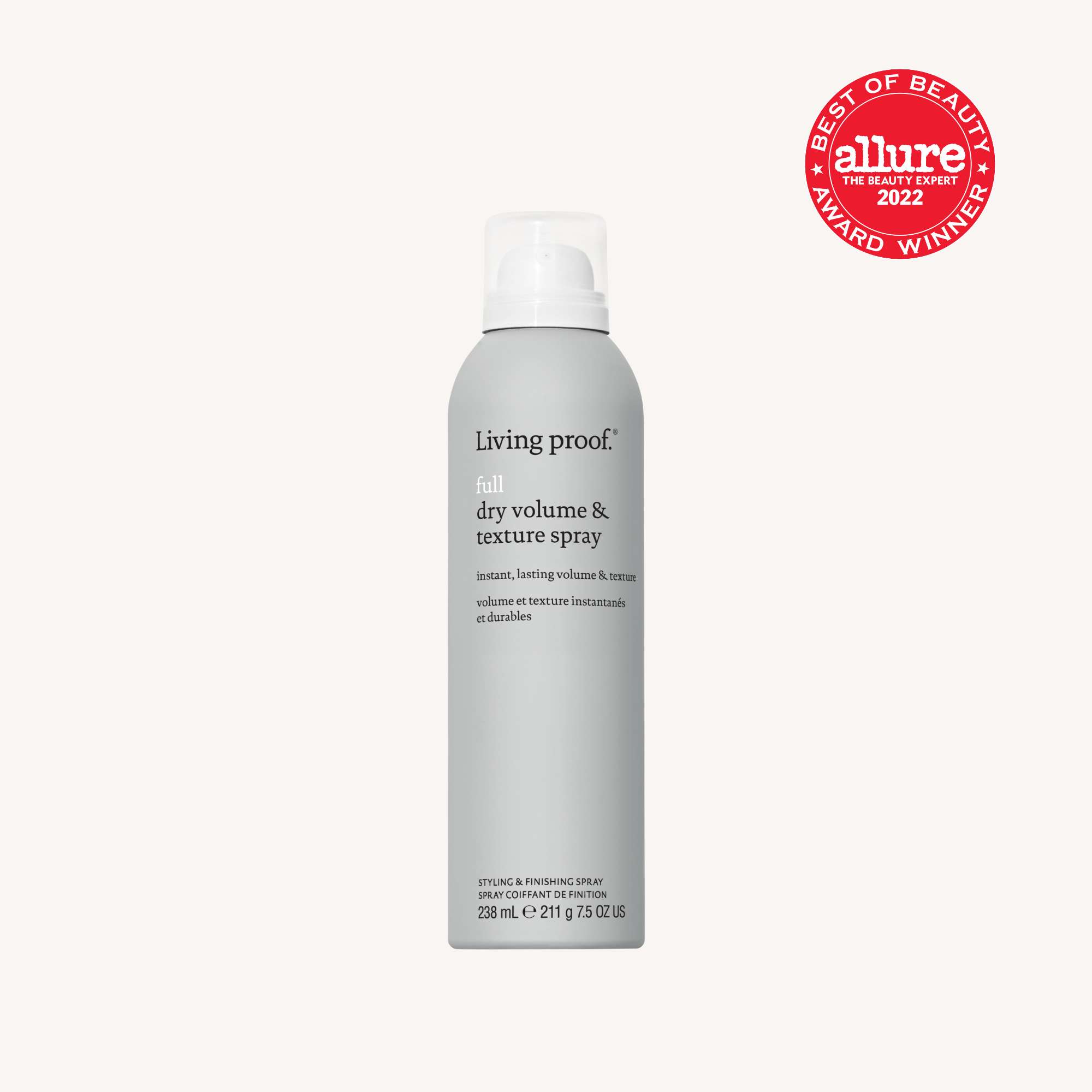 Dry Volume & Texture Spray
The winner's circle.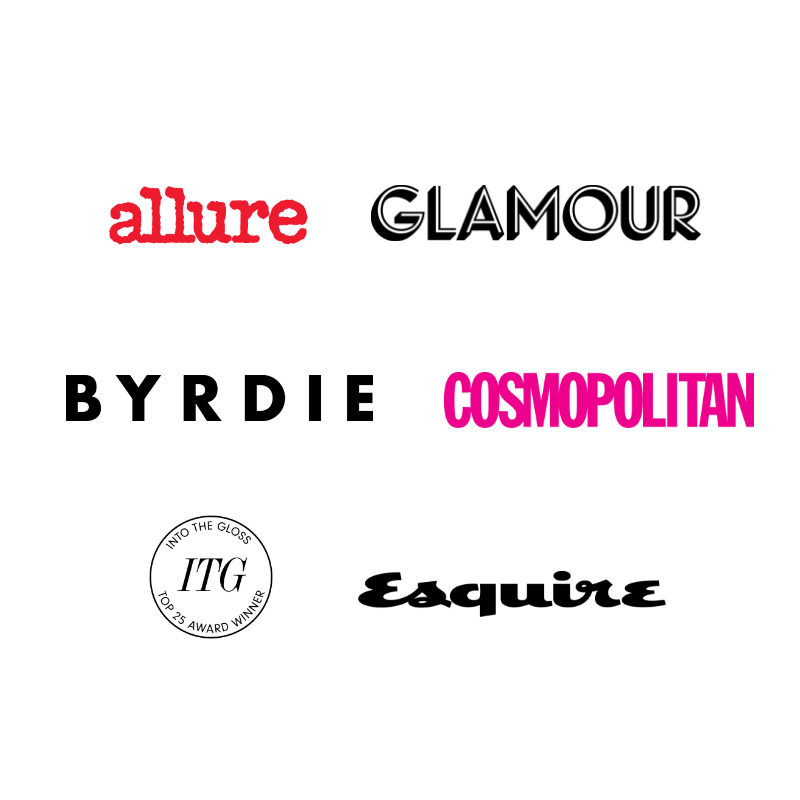 FAQ
Yes! Full Root Lifting Spray is perfect for anyone who wants to add ultimate lift and height to their style. It provides flexible fullness, lasting hold, and extra volume, yet allows for movement and softness.
To achieve lift and height, the majority of root lifting sprays rely on 1 one stiff, brittle resin to prop hair up at the roots. Unfortunately, the most commonly used holding resins are dry, hard, and brittle, and flake away with every touch and movement, causing hair to collapse far too quickly. Some root lifting sprays have tried to improve on this by using flexible resins, however, flexible resins are too weak to create lift at all leaving limp hair with no body. Living Proof scientists knew they would have to develop a solution that would be both strong and flexible for any texture or hair type whether that be thick hair or thin hair. Thus they created a unique blend of resins, never before used in a root lifting spray, to meet both of these characteristics: strong enough to provide long-lasting lift, yet flexible enough so that the lift wouldn't collapse when exposed to one's daily activities. The scientists also discovered that adding PolyfluoroEster reduces surface tension for an even deposition of the resin film.
PolyfluoroEster is used at a different concentration in our root lifting formula, so this concentration is not necessarily intended to give your humidity protection. In addition, because you only focus your application on the root area, you're not saturating your hair with PolyfluoroEster in order to get full protection from root to tip. That said, Full Root Lifting Spray is compatible with No Frizz if you're concerned about frizz control.
For best results, we recommend using our Full Shampoo & Condtioner, which was specifically designed for fine hair to cleanse thoroughly and detangle weightlessly to give lasting style support. If you have a favorite shampoo & conditioner that you would prefer to use, however, you can. That being said, in order to get extra volume in your look, you should use a lightweight shampoo and conditioner. For the best results, be careful not to excessively moisturize with heavy masks as this can tend to weigh your hair down.
Start with clean, damp, detangled hair. Hold the bottle about 6-10 inches away from your hair, and spray 5-10 pumps of spray directly at the roots, focusing on the crown area of your scalp, and comb through. For best results, follow with either the Full Thickening Cream or Full Thickening Mousse. Comb through again and style using a round brush and blow dryer. For entire style results, divide your hair into sections and thoroughly dry each section, keeping it gently taut around the bristles as you brush your hair up and away from your scalp. Alternatively, you can turn your head upside down and focus heat at the roots. Tousle hair as it dries for a more tousled dry hair look.
The formula is not heat activated. However, a volumized style (especially height) is always best achieved using heat. The idea is to allow your hair, and therefore the holding polymers in a root lifting spray, to dry in the style you desire, so the best way to do that is with heat to get maximum lift..
When using Full Root Lifting Spray and Full Thickening Cream or Mousse together, we recommend using the Root Lifting Spray first on the roots, then applying the Thickening Cream or Mousse just beyond the roots to ends. The ideal order of usage when using Full products with other products may vary depending on your hair type and the style you're trying to achieve. We recommend you experiment using Full products both before and after other products to find what suits you best.
Yes! Our lightweight formula is safe to use on chemically treated hair and color safe so you don't have to worry about damaging your hair color. Also, Living Proof is silicone-free, phthalates-free, free of parabens, and cruelty-free because we are committed to safe and effective products that don't compromise performance.
"Feels stiff": Be sure to hold the spray bottle 6-10 inches away from the scalp so the spray is diffuse. Also, starting with detangled hair and combing the product through after application will help. If none of these help, you may be using too much – try limiting your use to 5-10 sprays at the roots.
"I'm not getting height": Be sure to use at least 5-10 sprays of the Root Lifting Spray. Comb through and style with a round brush and heat. Without heat a style with height and lift will be much harder to achieve. Section by section wrap hair around the brush and pull it up and away from your scalp as it's drying. If this seems too difficult, simply try blow drying your hair with your head upside down.
"Height isn't lasting": If you find that you're achieving initial height, but you're not sure if it's lasting, remember: Full Root Lifting Spray is meant to be flexible yet durable. The lift will last but it will also move naturally. For more control, try finishing with Hold Flexible Hairspray to lock in your style. You will also optimize your results by using Full Root Lifting Spray as a part of the complete line of Full products, including Full Shampoo, Conditioner and Full Thickening Cream.