Details
https://www.livingproof.com/style-lab/side-braid-kit/02225.html
Weave your way to beautiful hair. Our Side Braid Bundle comes with the products and simple instructions you need for creating a stylish side braid.
Living Proof
Promotions
Description
Perfect hair Day Shampoo & Conditioner: help deliver beautiful healthy looking hair, while helping hair feel cleaner, longer and improving its appearance over time.
Blowout: a spray to create a faster, easier blowout, and reduce the amount of brush work for long-lasting results.
Molding Clay: a buildable, layerable clay that has the workability to shape, mold and hold hair in place while providing the ability to create and rework styles throughout the day.
This kit also contains a comb and a step-by-step styling card.
How to Use
Style your hair with Blowout and a round brush.
Once hair is dry, create a defined side part.
Starting at the part, pick up a small section on the side with more hair, and divide into three even pieces.
Start braiding this section by taking one of the outer pieces and cross it underneath to the middle. Then, take the outer section on the opposite side and pull it underneath to the middle. Pick up more hair on both sides as you continue braiding. PRO TIP: Crossing pieces underneath to the middle will create a dutch braid. Cross pieces over to the middle to create a french braid.
Repeat braiding until you reach your ear. Secure braid with hair elastic. PRO TIP: To keep braid tight to head, use bobby pins.
Tame your finished look with Molding Clay. Starting with a small amount, spread between hands, and smooth and detail braid with your fingertips.
For The Best Results, Pair With
01389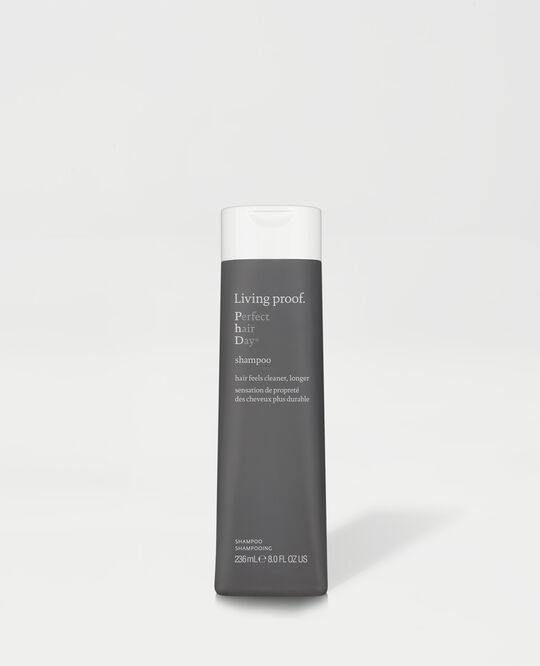 01391