Description
Weightlessly blocks humidity
Smooths hair strands
Nourishes and conditions
How to Use
Cleanse and condition with No Frizz Shampoo and Conditioner.
Apply No Frizz Nourishing Styling Cream generously to damp hair, comb through and blow dry.
Want extra frizz protection? Section hair and apply No Frizz Humidity Shield throughout hair. Smooth with hands or a comb.
For The Best Results, Pair With
01241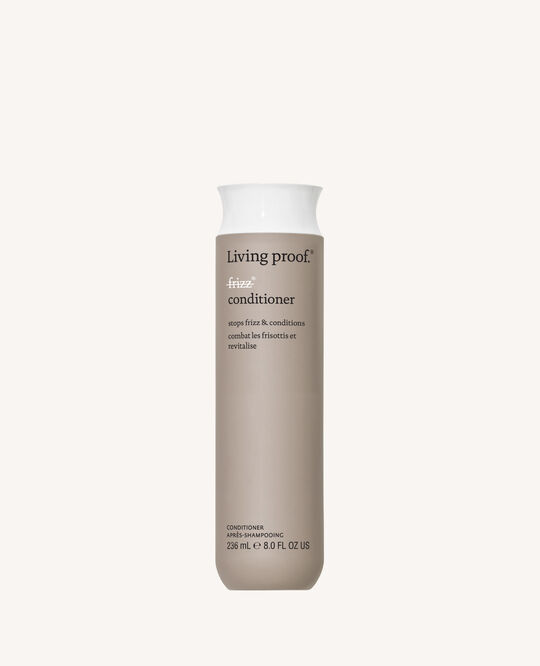 the science
No Frizz Shampoo & Conditioner are a silicone-free, rich lather shampoo and lightweight conditioner for frizz-prone hair.
No Frizz Nourishing Styling Cream is a styling cream that smooths, conditions and eliminates frizz by blocking humidity without weighing hair down.
No Frizz Humidity Shield is a weightless finishing spray that prevents frizz by providing humidity protection on any finished style.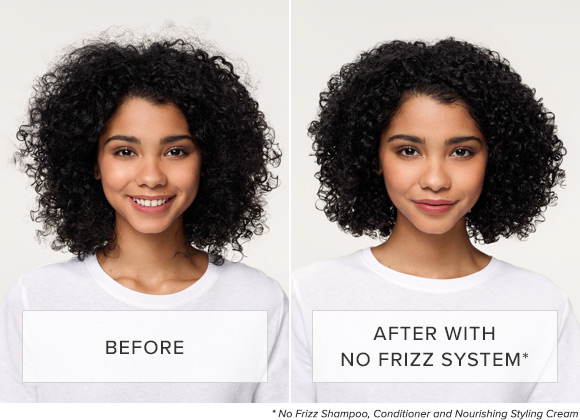 faq
What is Living Proof No Frizz Shampoo?
No Frizz. Powered by our patented Healthy Hair Molecule, which is the biggest breakthrough in anti-No Frizz technology in over 30 years.
How is it different from other Living Proof conditioners?
No Frizz Conditioner was specially formulated to showcase our Healthy Hair Molecule which fights off humidity so hair stays frizz-free while also repelling direct and oil so hair stays cleaner, longer. Plus it works for a range of hair types.
What is Living Proof No Frizz Nourishing Cream?
A deeply nourishing styling cream that eliminates No Frizz by blocking humidity and smoothes the hair strand leaving hair tamed and shiny, yet never heavy or greasy.
Will No Frizz Humidity Shield tame frizz?
Humidity Shield will tame the first signs of frizz and flyaways that may have appeared in style. It will not take frizzy, unmanageable hair and style it smooth by simply spraying on dry hair. In order to style hair smooth, start with damp hair and apply No Frizz Weightless Styling Spray or Nourishing Cream, blow dry hair into desired style and finish with Humidity Shield on dry hair. You can spray more throughout the day or on day 2 (and 3, 4...) to keep hair frizz-free.